Project # MA-22-02 | updated March 29, 2022
Design
Project name: LA 73 Rounabout at the Bluff Rd connector
Design firm: Shread-Kurykendall
Pct complete design: 0%
Row parcels needed: 5
Row parcels acquired: 0

Construction
Contractor name:
Contract duration:
Construction status: Up Next for Design

Costs
Design cost:
Row cost: $0.00
Enviro mitigation cost: $0
Construction cost estimate:
Construction bid:
Inspections cost:
Material testing cost:

Funding
Funding federal:
Funding state:
Funding local: $0.00
Funding traffic impact fees:

This project proposes a roundabout on LA 73 south of the I-10 interchange at the future junction of a connector road west to Bluff Rd.
In combination with the proposed connector road (project MA-20-01), his roundabout project will improve traffic flow through along Hwy. 73. This project is tied to reviews and approvals by DOTD. The image below shows a diagrammatic layout of this project.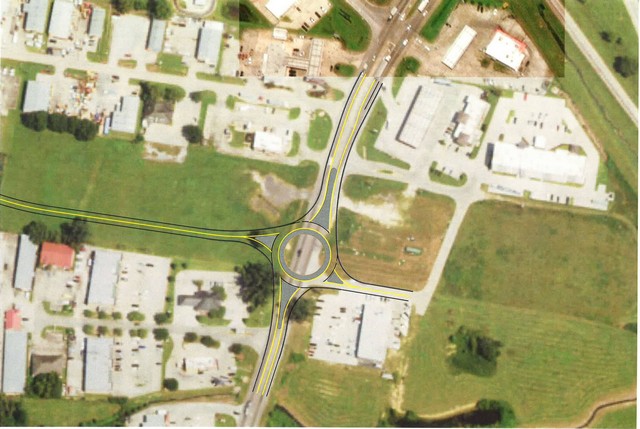 Gallery