Project # ENG-12-025 | updated June 15, 2021
Design
Project name: Roddy Rd @ Churchpoint Roundabout
Design firm: Fenstermaker
Pct complete design: 98%
Row parcels needed: 4
Row parcels acquired: 4

Construction
Contractor name:
Contract duration:
Construction status: Design Complete - Awating Construction

Costs
Design cost: $113,260.00
Row cost: $109,378.50
Enviro mitigation cost: $0
Construction cost estimate: $1,350,000.00
Construction bid:
Inspections cost:
Material testing cost:

Funding
Funding federal: $600,000
Funding state: $1,000,000
Funding local: ($27,361.50)
Funding traffic impact fees:

This improvement will construct a new roundabout at the intersection Churchpoint and Roddy Roads. The project has been restarted with Final Design being almost complete. Right-of-way acquisition is underway and when complete the Utility Relocation will begin.
Below is a conceptual drawing of the proposed roundabout.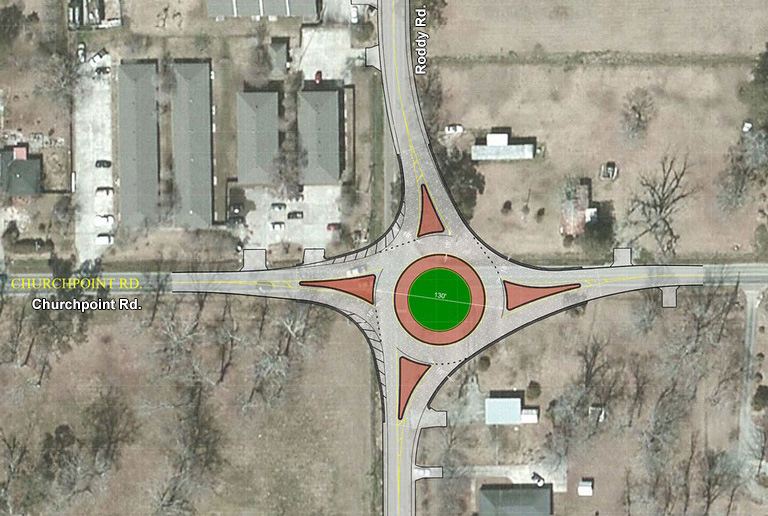 Gallery