Project # MA-17-06 | updated September 6, 2019
A 1-1⁄2 mile segment of Henry Road from Hwy 73 to Hwy 930, and continuing on West Lane from Hwy 930 to Tillotson Road will be widened for safety. The bridge over Muddy Creek will be replaced with a box culvert for improved channel flow.
The image below displays the location of this project.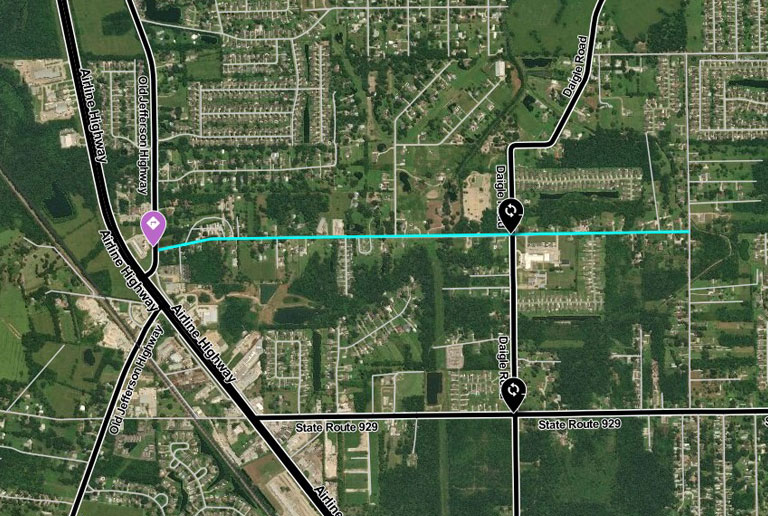 Schedule
Current Phase: Final Design
Design Start Date: September 2017
Construction Start Date: To be Determined
Status
| Task | Required? | | Complete |
| --- | --- | --- | --- |
| a. Land / Topo Survey | yes | | 100% |
| b. Subsurface Utility Eng. | yes | | 100% |
| c. Geotechnical Testing | yes | | 100% |
| d. Preliminary Design | yes | | 100% |
| e. Right-of-Way Acquisition | yes | | 0 of 66 |
| f. Final Design | yes | | 95% |
| g. Utility Relocations | yes | | 0 of 10 |
| h. Construction | yes | | 0% |
Team
Contractor: To be Determined
Design Consultant: GSA Consulting
Budget
Redesign Contract Amount: $515,440
Construction Cost Estimate: To be Determined
Gallery