The Move Ascension program includes nearly 50 transportation improvement projects around the parish.
Briefings
The Transportation Committee of the Ascension Parish Council meets regularly to discuss and make decisions on transportation projects throughout the parish. Of these, some are within the Move Ascension program and the program manager provides a briefing to the Council Transportation Committee at each meeting. Below are updates for the Move Ascension Program.
Download the April 12, 2022 summary PDF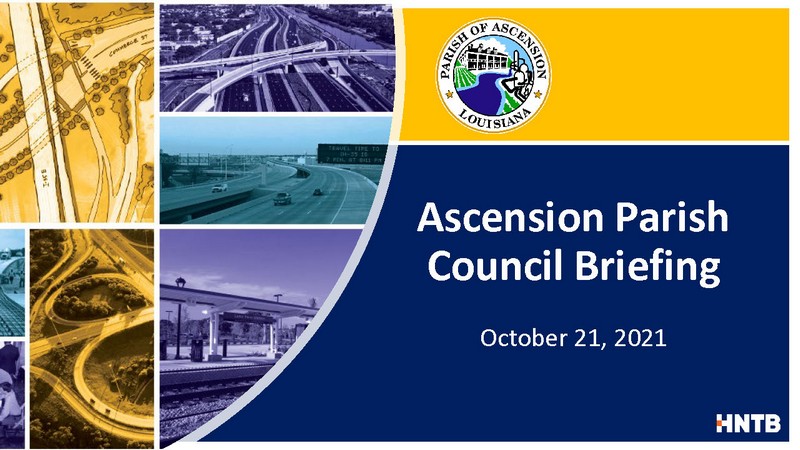 Download the October 21, 2021 summary PDF
More information about Ascension Parish's Transportation Committe may be found on the Committee's forum within the AscensionParish.net website.
---