Project # MA-18-06 | updated September 6, 2019
This study was an analysis and re-design of a small, 1,500 foot portion of the "LA 930 Widening and Safety Improvements Project", developed by LA DOTD. The study allowed avoidance of $2M in pipeline relocation costs.
A value engineering (VE) recommendation will be submitted to DOTD for concurrence before the road is transferred to Ascension Parish with Road Transfer Fee Credits. The image below illustrates the location of this project.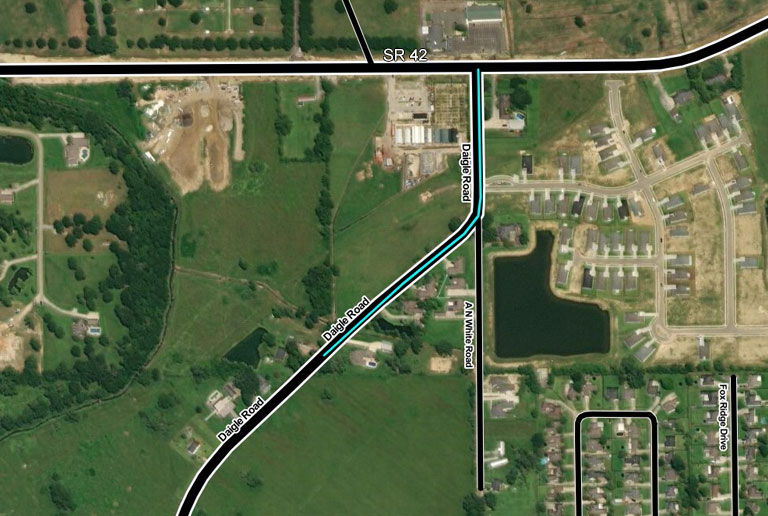 Schedule
Current Phase: Study 100% Complete
Design Start Date: June 2018
Status
| Task | Required? | | Complete |
| --- | --- | --- | --- |
| a. Land / Topo Survey | yes | | 100% |
| b. Subsurface Utility Eng. | yes | | 100% |
| c. Geotechnical Testing | no | | n/a |
| d. Preliminary Design | yes | | 100% |
| e. Right-of-Way Acquisition | no | | none |
| f. Final Design | no | | n/a |
| g. Utility Relocations | no | | 81⁄81 |
| h. Construction | no | | n/a |
Team
Design Consultant: T Baker Smith
Budget
Study Contract Amount: $76,560
Gallery