Project # MA-17-05 | updated September 6, 2019
A new 2-lane roadway connector is being constructed from S. St. Landry Ave. to Ashland Road just above Lamar Dixon Expo Center. The project is about one-half mile in length.
Land clearing has begun for this project. The image below displays the project location.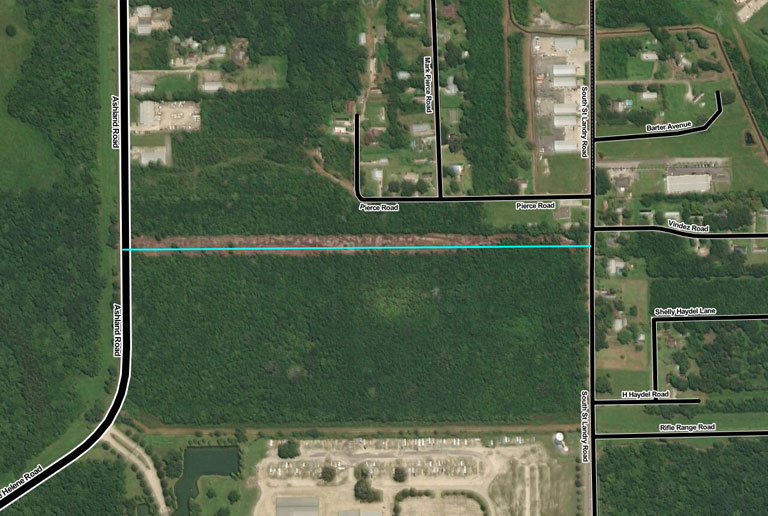 Schedule
Current Phase: Clearing & Grubbing (Phase I) - 100% complete
Design Start Date: September 2017
Advertised for Letting: 10/10/2019
Roadway Construction (Phase II) - January/February 2020
Status
| Task | Required? | | Complete |
| --- | --- | --- | --- |
| a. Land / Topo Survey | yes | | 100% |
| b. Subsurface Utility Eng. | yes | | 100% |
| c. Geotechnical Testing | yes | | 100% |
| d. Preliminary Design | yes | | 100% |
| e. Right-of-Way Acquisition | yes | | 1 of 1 |
| f. Final Design | yes | | 100% |
| g. Utility Relocations | yes | | none |
| h. Construction | yes | | 0% |
Team
Contractor: To be Determined
Design Consultant: Volkert
Budget
Redesign Contract Amount: $274,875
Construction Cost Estimate: $1.6M
Gallery