Project # MA-17-05 | updated June 15, 2021
Design
Project name: Ashland Rd -St.Landry Ave Connector
Design firm: Volkert
Pct complete design: 100%
Row parcels needed: 1
Row parcels acquired: 1

Construction
Contractor name: Hendrick Construction, Inc.
Contract duration: 120
Construction status: Completed

Costs
Design cost: $327,441.96
Row cost: $1.00
Enviro mitigation cost: $48,750
Construction cost estimate: $1,665,984.75
Construction bid: $1,145,424.44
Inspections cost: $104,989.69
Material testing cost: $26,297.09

Funding
Funding federal:
Funding state:
Funding local: $2,173,464.49
Funding traffic impact fees:

A new 2-lane roadway connector is now complete from S. St. Landry Ave. to Ashland Road just above Lamar Dixon Expo Center. The project is about one-half mile in length.
Get a birds-eye perspective of this new connector road by watching the video below, courtesy of Ascension Parish's A21 media staff.
The project location is depicted in the image below.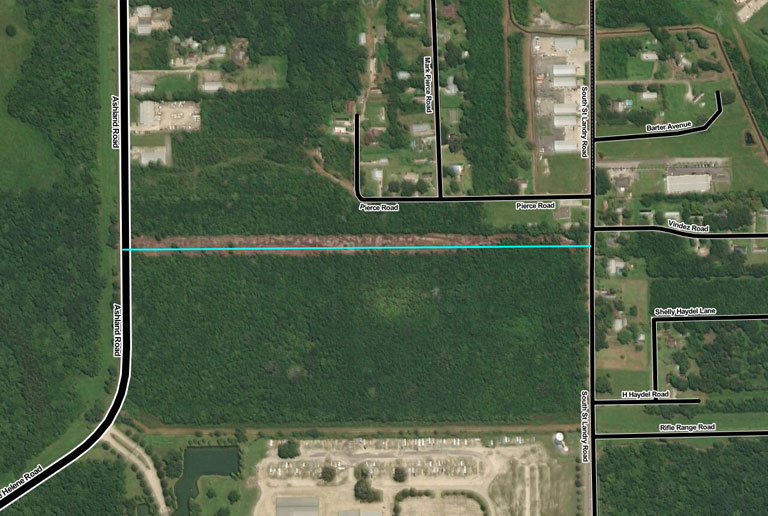 Gallery