Project # MA-18-10 | updated September 6, 2019
This project replaces a 4-way stop-controlled intersection at LA 931 and Roddy Road with a roundabout to improve traffic flow through the intersection.
This project is tied to reviews and approvals by DOTD. The image below shows the location of this project.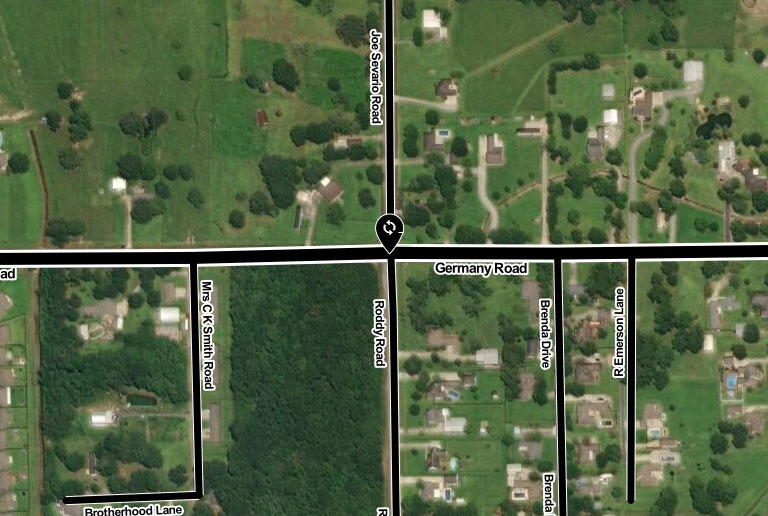 Schedule
Current Phase: Preliminary Design
Design Start Date: August 2018
Construction Start Date: To be Determined
Status
| Task | Required? | | Complete |
| --- | --- | --- | --- |
| a. Land / Topo Survey | yes | | 100% |
| b. Subsurface Utility Eng. | yes | | 100% |
| c. Geotechnical Testing | yes | | 100% |
| d. Preliminary Design | yes | | 45% |
| e. Right-of-Way Acquisition | yes | | 0 of 4 |
| f. Final Design | yes | | 95% |
| g. Utility Relocations | yes | | 0 of 5 |
| h. Construction | yes | | 0% |
Team
Contractor: To be Determined
Design Consultant: Buchart Horn
Budget
Redesign Contract Amount: $594,241
Construction Cost Estimate: To be Determined
Gallery