Project # MA-17-14 | updated September 6, 2019
This task order is a planning effort to facilitate better traffic flow along LA 1 and LA 3089 in and around Donaldsonville. Now complete, the study results have been implemented by the LA DOTD for better traffic flow.
The image below illustrates the area impacted by this study.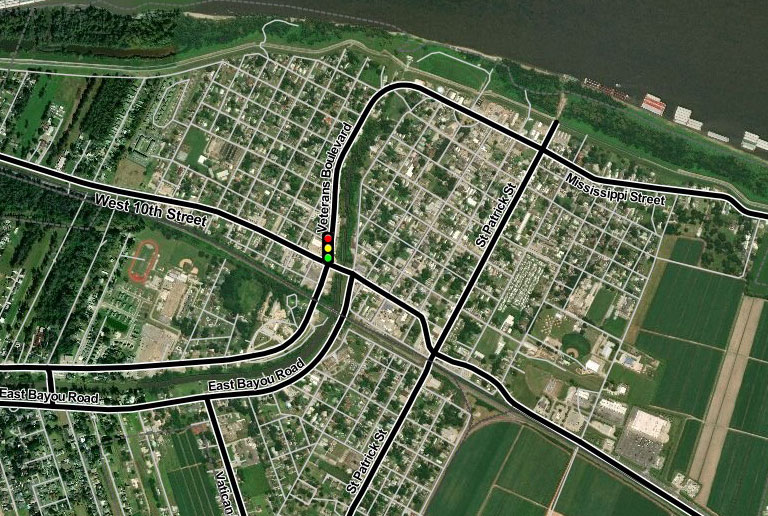 Schedule
Current Phase: Study Completed
Design Start Date:
Status
| Task | Required? | | Complete |
| --- | --- | --- | --- |
| a. Land / Topo Survey | no | | n/a |
| b. Subsurface Utility Eng. | no | | n/a |
| c. Geotechnical Testing | no | | n/a |
| d. Preliminary Design | no | | n/a |
| e. Right-of-Way Acquisition | no | | none |
| f. Final Design | no | | n/a |
| g. Utility Relocations | no | | none |
| h. Construction | no | | n/a |
Team
Contractor: DOTD
Design Consultant: Neel Schaffer
Budget
Study Contract Amount: $
Gallery