Project # MA-18-03b | updated January 24, 2021
Turn lanes will be added to Hwy. 73 southbound at Oakland Drive. Turn lanes will also be added from Oakland onto LA 73.
The design project was split into a "A" and "B" portions as it moved into the construction phase. This Hwy. 73 at Oakland Drive turn lane improvement is identified by the pin labeled "B" in the image below.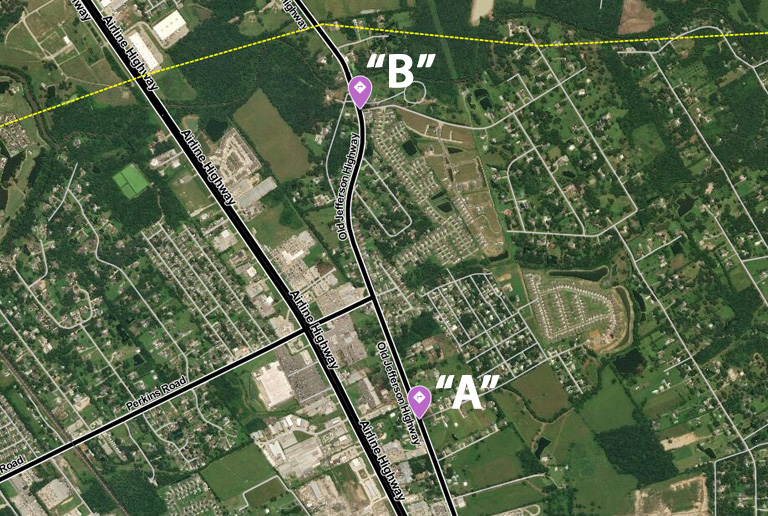 Schedule
Current Phase: Completed
Status
| Task | Required? | | Complete |
| --- | --- | --- | --- |
| a. Land / Topo Survey | yes | | 100% |
| b. Subsurface Utility Eng. | yes | | 100% |
| c. Geotechnical Testing | yes | | 100% |
| d. Preliminary Design | yes | | 100% |
| e. Right-of-Way Acquisition | yes | | 5 of 5 |
| f. Final Design | yes | | 100% |
| g. Utility Relocations | yes | | 5 of 5 |
| h. Bidding | yes | | 100% |
| i. Construction | yes | | 100% |
Team
Contractor: Boon Services, LLC
Design Consultant: Neel Schaffer
Costs
Construction Cost: $677,591.79
Gallery